Am 30.6.2015 hat Apple nun IOS 8.4 ausgerollt. Es bringt Apple Music auf das iPhone und das iPad.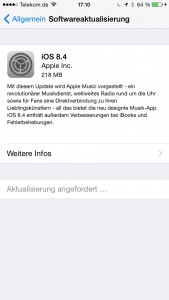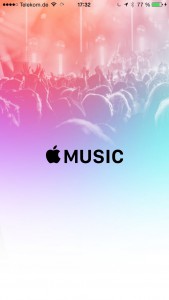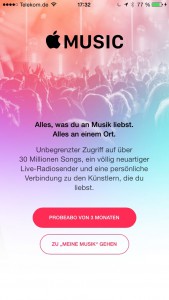 Es gibt zwei Abomodelle: Der Ein-User-Zugriff kostet 9,99 Euro pro Monat, wenn bis zu sechs Leute mithören wollen, werden 14,99 Euro fällig. Drei Monate sind gratis.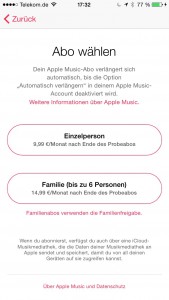 Für die Nutzung muss man die 80-seitige-AGB-Erklärung akzeptieren.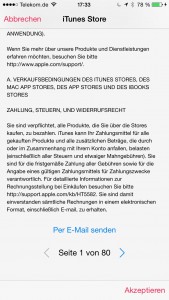 Die bereits gekauften Songs sind natürlich ebenfalls zugänglich.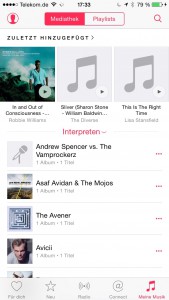 Mittels einer Personalisierung kann man nun Vorschläge generieren lassen.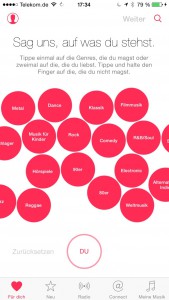 Danach wird man nach einigen Favoriten aus diesen Genres gefragt.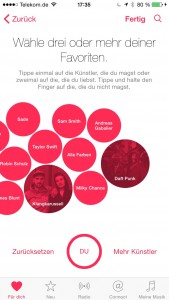 Nun wird eine Vorschlagsliste gezeigt.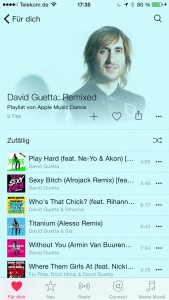 Auch das Apple Radioprogramm Beats 1 ist nun verfügbar.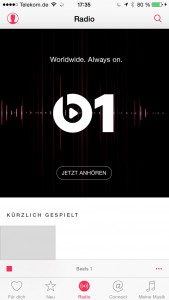 Es gibt u.a. eine Charts Now Show, Soundsystem, The Mixtape, On The Floor, All-City und Pop-Hits.